How to Apply Luminizer
The 4 Dos (And 4 Don'ts) of Wearing Face-Brightening Luminizer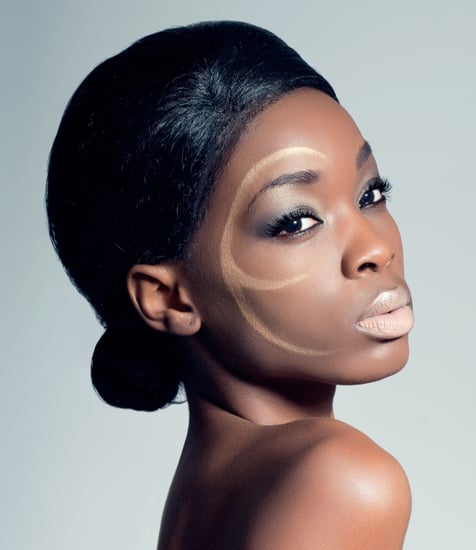 Luminizer is the perfect tool to spruce up your makeup look and give your skin a healthy, natural-looking glow in seconds. The question is: Should you use a liquid luminizer or the powder stuff to get the best results? It turns out, both come with varying benefits. According to celebrity makeup artist Desirae Cherman (who has worked with stars like Mindy Kaling and Jamie-Lynn Sigler), powder looks more natural because it doesn't have as much pigment as liquid does. Plus, it's easier to apply because it doesn't require as much blending. But that shouldn't hinder you from using liquid to get your glow. She explains, "Liquids last longer throughout the day and can be used on bare skin." Read more to find out the dos and don'ts of luminizer here.
Do: Brighten your eyes and look instantly more awake by applying powder luminizer like Kevyn Aucoin The Celestial Veil Powder ($42) to the inner corner of your eye, but avoid using liquid since it can transfer into the eye socket.
Don't: Apply luminizer around the eyes on mature skin because it can highlight wrinkles.
Do: Give your complexion a dewy, sun-kissed look by using liquid luminizing bronzer on your cheeks, chin, bridge of nose, and top of forehead. One to try is Estée Lauder Bronze Goddess Luminous Liquid Bronzer ($29).
Don't: Apply luminizer to the oiliest areas of your skin because it can make those spots look even shinier.
Do: Use luminizer to highlight your Cupid's bow right above your lip.
Don't: Outshine yourself. A little luminizer goes a long way, so try using it in only one or two key spots, not your entire face and body.
Do: Mix a dab of liquid luminizer like Stila All Over Shimmer Liquid Luminizer ($20) with eye cream to brighten the under-eye area before makeup application.
Don't: Limit yourself to one type of luminizer. Pick up a palette like Ultraflesh Shinebox Highlight and Shimmer Collection ($20), which comes with a powder highlighter, two cream luminizers, and two highlighting pencils that give you an endless amount of options to glow.