How to Apply Mascara
Beauty Refresher: How to Apply Mascara
As POPSUGAR editors, we independently select and write about stuff we love and think you'll like too. POPSUGAR has affiliate and advertising partnerships so we get revenue from sharing this content and from your purchase.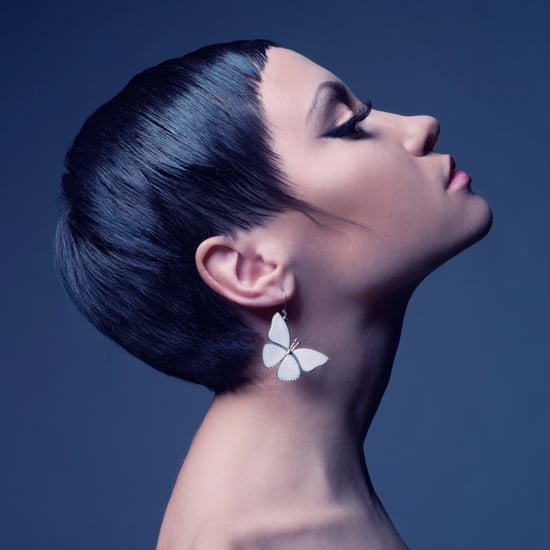 It's likely you apply mascara every day, but are you doing it the right way? Like many different makeup techniques, there are multiple ways to do them to achieve similar results. But there's one tried and true secret to full and far-reaching lashes: the wiggle. Learn how to pull off this mascara method and more after the jump.
Preparation: Choosing the Right Brush For You
Depending on your desired result, you'll want to choose a formula and brush shape that will work for you. Mascara wands come in many forms, but here's what you need to know: a curved brush helps lift and curl lashes, a thin wand will give you more definition and separation, and thick wands achieve more volume. But the best bet to start is to use a tapered brush that's thick closer to the base and thin at the tip, like with Maybelline Lots of Lashes ($5). This will help you get volume on the outer corners of your lashes, all while reaching those tiny inner eye hairs.
Pull Off the Technique
Tilt your head back and gaze into the mirror.
Now, decide where you want emphasis. If you swipe first on the outer lashes, you can lengthen the eye a bit (as in a cat-eye effect). But if you want more of a wide-awake lash look, focus on the center lashes instead. Keep in mind: whatever area you swipe first will get the most product.
When applying mascara, the wiggle is the most important step. Start at the roots and use a zigzag motion all the way upward toward the ends. This way you'll fully cover the lashes while keeping them separated.
To add length, roll your wand on the top of lashes to coat the ends.
Once the first coat is dry, move on to the second coat (alternating eyes is a good method to save time). Anything after three coats will only cause clumping.
More tips: Make sure your wand is clear of clumps before you start. Also, try using a business card behind your lashes as you apply to keep mascara from ruining your eye makeup. Finally, an eyelash curler can change your look from droopy to wide-eyed in minutes. Just warm it with a blow dryer and clamp your lashes before applying mascara.