How to Apply Natural-Looking Bronzer
Make Bronzer Application as Easy as 1, 2, 3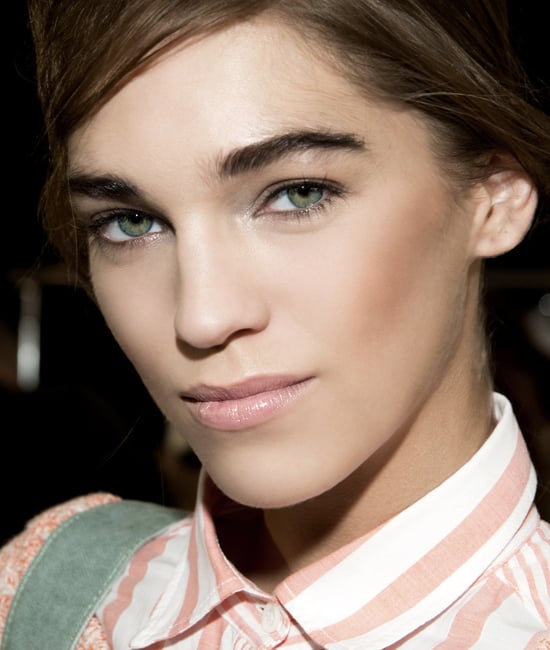 Applying bronzer may seem like a daunting task, but it doesn't have to be that way, says Guerlain national artist Marcus Monson. "Bronzer is for everyone, even light shades [of skin]," Monson says. "What a bronzer does is simply let you go a shade darker." Here are three steps for perfect application.
1. Choose wisely. Bronzers come in a variety of formulas — cream, liquid, gel, mist, even bronzers built into foundation — but powder is easy for anyone to master. Monson raves over Guerlain Terracotta Bronzing Powder ($51), which is available in eight shades.
2. Brush up. For the most natural-looking application, use a soft, fluffy brush that isn't too dense. This way, you can distribute color lightly and evenly.
3. Paint by numbers. "Most people just apply bronzer to the cheeks, but the sun doesn't just hit your cheeks," Monson says. "It hits you on the forehead, jaw, and nose, too." To get a sun-kissed hint of color, imagine making a number three on your face. "Start above the brow, down the temple, over the cheek, down the jawline toward the chin," Monson says. Apply one or two coats for a subtle hint of sun so you appear radiant and glowing without going overboard.