How to Apply Self-Tanner and Maintain It
5 Things You Need to Know About Applying and Maintaining Your Sunless Tan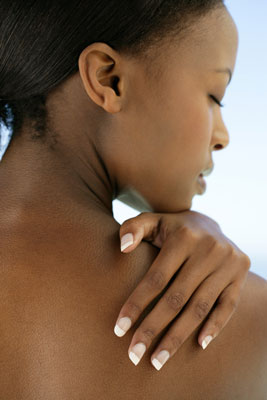 As the founder of Beautisol, a recently launched brand that makes environmentally conscious sun care products, you could say Sinead Norenius knows a thing or two about self-tanners. She's recently shared a few tips on getting the most out of your self-tanning applications, but with her wealth of knowledge on the subject, there's still plenty more to share. Ever wonder how dark you should really go or how to reach those awkward areas? Find out how to do it right when you read more.
Don't be afraid to test, test, test: "What might work for your best friend might not work for you," says Norenius. So practice a little patience, and eventually you'll get the results you're looking for.
Think in sections: Make the application process all the more mess- and streak-free by applying your self-product in sections. "It really helps in learning how to deal with situations like brown palms and yucky elbows and knees," she explains. She even has a series of application videos on her brand's website to help provide assistance with the process.
Two shades up: For the most natural-looking "tan," just go two shades up from your actual coloring.
Back up: The back is one of the hardest sections to apply product to, and that's why Norenius suggests using a product that comes with a back applicator. "It's like an extended arm that reaches the square of the back," she clarifies.
And as far as maintenance goes: For maintaining your glow, Norenius recommends keeping the skin as hydrated as possible. A moisturizer with a tiny bit of sheen will help brighten the skin, and a touch of brightly pigmented gloss and some mascara will give your look a fresh finish.