How to Apply Under-Eye Makeup
3 Tips to Creating Sultry (Not Sloppy) Under-Eye Makeup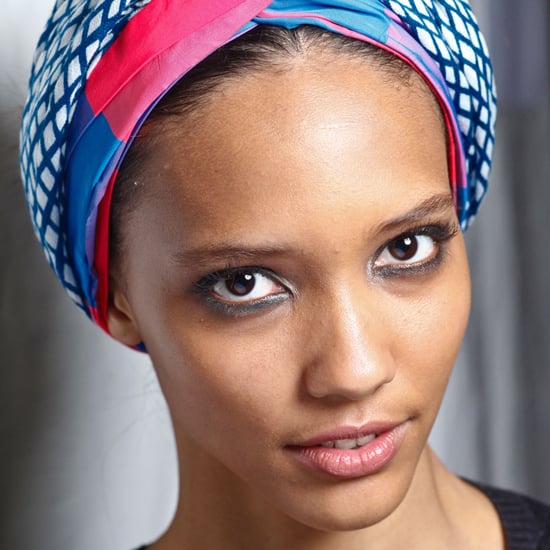 Trendy under-eye liner or lush lower lashes can turn out two ways: surprisingly sexy or sloppily smudged. Assuming you want to avoid the latter, never have southward-moving slipups again with these secrets to applying precise under-eye makeup.
Tip 1: Does your under-eye makeup turn out more droopy than dramatic? The key to preventing the black-eye look is to focus the liner on the waterline instead of just under lashes. "You have to know what type of eye that you have," says Pat McGrath, Procter & Gamble's global creative design director. "If you have a very large eye, I wouldn't just wear it on the outside. You have to put eyeliner on the inside as well, and the eye closes up and it looks a bit more sexy."
Tip 2: When it comes to the perfect tool for under-eye makeup, the waterproof eye pencil is your best friend. "If you're going to go with the toughness of a liquid liner, apply a pencil first and then you can draw your liquid liner on top," McGrath recommends. You can also opt for a more sultry approach by smudging the liner with your fingers. In addition, under your eyes is a great place to try a pop of color, like with a jade, gold, crimson, or sapphire shade.
Tip 3: Recently, under-eye enthusiasm has moved to the lashes. The key to getting the exaggerated, spidery-lash look right is to layer on the mascara. "Sometimes it's good to wait between your first layer: your first layer being the most important one. Let it dry for a second, and then just keep going and going and going," McGrath explains. "You keep getting the volume but you don't get that clumpy look." But if you want a more pieced together effect, pinch the lower lashes together using tweezers. You'll also want to use a business card underneath lashes to keep mascara from smudging onto your skin.