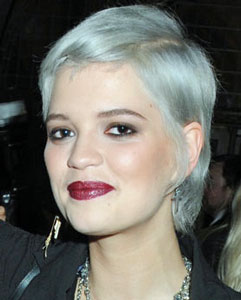 It's one thing to have a haircut that makes you look cool, stylish, and sophisticated, and quite another to have one that just makes you look worn out.
As we've discussed before, certain makeup formulations and techniques can inadvertently age you, and the same is true for hairstyles. The wrong shaping or a poor use of texture are surefire ways to add years to your mug. To find out what you can do to avoid getting a cut that makes you look older than your years, just keep reading.


Got fine, straight hair? Avoid layers, since they can make hair look thinner and overly choppy at the ends. Try a blunt or bobbed cut instead.
Have curly hair? Straightening textured hair can take away a lot of its natural bounce and volume, so flaunt the beautiful texture you already have by going natural.
If you have medium to thick hair, getting a few razored layers around your face will give you more movement, as well as open up your face.
You may love long hair, but if you dye regularly or have fine, breakage-prone strands, a shorter haircut will look a lot healthier. Ask your stylist for soft, rounded layers to keep the look from heading into too harsh territory.