How to Avoid Hat Hair
3 Styles to Stave Off Hat Hair for Good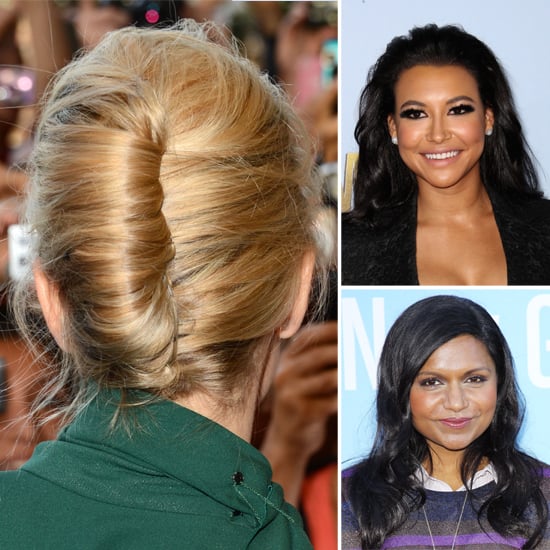 Although there are a bevy of adorable hats in the world, you don't necessarily want to wear them round-the-clock. So what do you do when the temperature calls for a cap, but you don't want to work it into your overall look? Matted, creased hair, you've officially met your match. Get three strand-staving styles that show hat hair who's boss when you keep reading.
Styles to Stave Off Hat Hair
Elegant updo: A French twist like Rachel McAdams (left) wore to the Toronto International Film Festival works in two ways: you can slip your hat off once you reach your final destination and keep the twist intact, or you can unravel it and add volume with your fingers for tousled waves.
High-volume sweep: Naya Rivera's swept-back style has no part and loads of volume, and both help keep hat hair at bay.
Twice the texture: A two-textured hairstyle like Mindy Kaling works because you're preflattening the hair that your hat is covering, beating the dreaded hat hair at its own game.