How Bad Is It to Not Clean Makeup Brushes?
How Bad Is It, Really, to Break These Makeup Rules?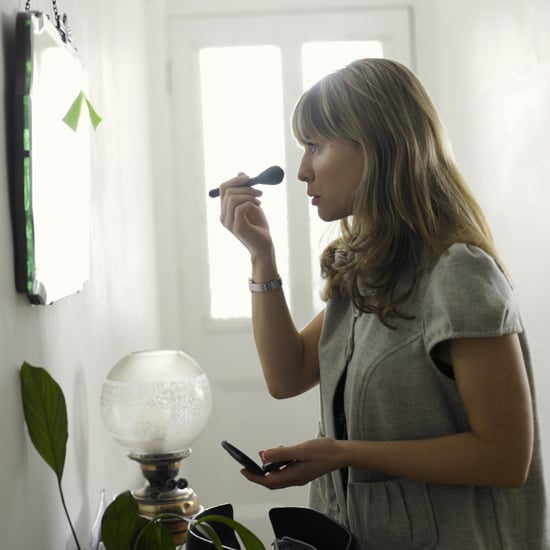 Even if it's just a coat of mascara and a swipe of tinted lip balm, makeup is something we usually start our days with. And while no makeup routine is created equal, there are some important steps to take to make sure you're applying your makeup in a way that's going to make your face as healthy as it is gorgeous. Is it really a problem to not clean your makeup brushes? Does it matter if your makeup is a few months past its expiration date? Rita Ghazarian of Lift MD Aesthetics shares the scoop. Just keep reading.
So, How Bad Is It to . . .
Not wash your makeup brushes and sponges regularly? Not cleaning your brushes on a regular basis can actually cause them to become breeding ground for harmful bacterias, everything from staphylococcus to E.coli. "This can cause clogged pores, breakouts, and infections," Ghazarian says. Not only does it affect your skin, but it also breaks down the brushes and can affect makeup application. Washing brushes with a mild, unscented body wash once a month will do the trick.
Bottom Line: Awful
Use expired makeup? This actually varies by product. Makeup like eyeliner and lip liner can last a little longer since they're being sharpened, which gives them a longer shelf life. But keep a close eye on your more viscous products, like mascaras and foundations. "These should be replaced regularly to avoid harmful bacteria," Ghazarian says. She also stresses the importance of properly using caps and lids to protect products from harmful bacteria-causing elements.
Bottom Line: So-so for some, very bad for others
Share makeup with a friend? "The issue with sharing makeup is that you are exchanging possible bacteria," Ghazarian says. Like not cleaning brushes, this can lead to breakouts, clogged pores, and infections. But you can avoid this scenario if you are smart about it. "Use disposable wands, Q-tips, and clean brushes as professional makeup artists do," she says.
Bottom Line: Not too bad, if you do it correctly
Wear a lot of makeup in hot weather? When you've got a pound of makeup sitting on the surface of your skin and you start to sweat, you're opening the door to lots of clogged pores. "Going for a clean, fresh face with a little color and sunscreen is the best choice," Ghazarian says. She also stresses the importance of washing your face at night, especially if you're coming back from a long night out. "This is a face-saving step worth staying up for!"
Bottom Line: Pretty bad