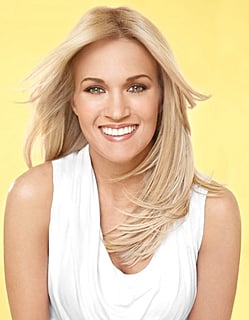 Carrie Underwood, everyone's favorite Grammy-winning country singer and performer, has been using the suite of Olay deep cleansers to give her face a clean beyond what the eye (and cameras) can see.
To prep for last night's Grammy Awards, Carrie first used Olay Shine Control Lathering Cleanser to get a deep, down-to-the-pore cleansing to minimize shine. With all those flash bulbs on the red carpet, the last thing you want is a shiny forehead! Then she topped it off with Olay Complete Moisturizer, a lightweight, oil-free moisturizer for glowing, healthy-looking skin (and protection from UV light!).
To end the night, Carrie used Olay 2-in-1 Daily Facial Cloths to exfoliate and cleanse her skin of oil, dirt, and all that red-carpet makeup.
Like Carrie, you can get red-carpet-ready starting and ending with Olay!
"The Daily Facials are awesome at taking off makeup — especially eye makeup. You often get products that are super oily, or just don't do the job, or that sting your eyes. I honestly couldn't live on my tour bus without them." — Carrie Underwood.