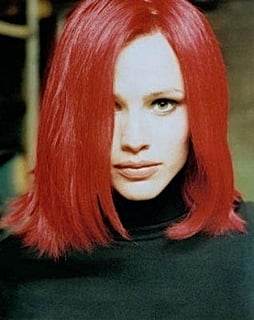 Obviously, a trim is always a great way to bring blah hair back to life, but it isn't the only way. If a cut isn't in your future or if you're feeling a bit stuck in a rut, I've got some tips on how you can change up your locks without a trip to the salon. Let the creativity begin.


Tool time: Been eyeing that odd-looking blow-dryer attachment for quite some time now? Make the investment in a new beauty tool and see where it takes you. Who knows? A change in curling iron barrel size might be all you need to get over a ho-hum hairstyle.
Just a little tuck: As simple as it sounds, just by tucking one side (or both sides) of your hair behind your ear, you can create a variation on your look. For more drama, first create a deep part and tuck the non-heavy side behind your ear. To create faux bangs, loosely tuck and pin about two inches of your hair on the heavy side behind your ear, allowing the hair on top to cascade over.
Change of part: Whether you part on the left side, right side, or middle, your hair can get accustomed to lying a certain way. A switch in the way you part your locks will not only frame your face in a different manner, but it'll give you instant volume, too.