How to Change Your Makeup For Summer
Bobbi Brown's Tips For Summerizing Your Makeup Routine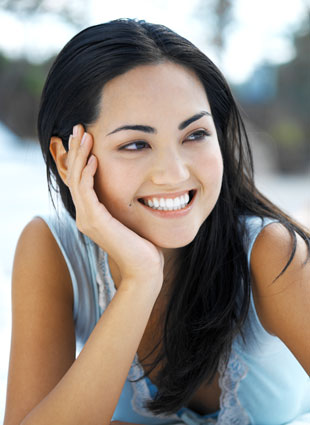 When it comes to warm weathered makeup, you don't need to go out and buy a whole haul of trendy new shades. Instead, follow celebrity makeup artist Bobbi Brown's advice. "Summer is all about natural looking makeup and healthy, glowing skin," she says. So rather than load up on the excess, try keeping the focus on formulation. To see Bobbi's tips on getting your cosmetics routine switched up for the upcoming season, just keep reading.
Summer's must-have products: "When the weather is warm, I like to keep my routine simple — tinted moisturizer, bronzer, eyeliner, a no-smudge mascara, and a shimmery lip gloss," she says.
And when it comes to eyeliner: Bobbi recommends Long-Wear gel eyeliner ($21), which is formulated so that it won't crease or smear so that you don't have to fret about it fading or running.
And if you add a blush: Choose a shade that mimics the color of your cheeks after you've finished exercising. But since skin often turns darker during the season, Bobbi advises that you pick a second color blush (in a shade that's a touch brighter than your natural one) to add a pop of color on the apples of the cheeks.
Stay tuned for more tips from Bobbi, and be sure to check out her advice for faking a tan with makeup.