How to Choose a Blush Color
Blush 101: Picking the Right Color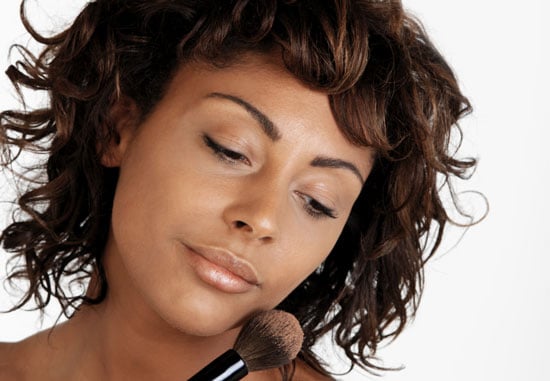 From application techniques to color selection, blush, much like eyeliner, can be tricky to get just right. "My blush philosophy is, I use it not only to get a flush of color, but I use it to sculpt the face," explains Kate McCarthy, Glo Minerals' national makeup artist. And when it comes to color, McCarthy has a few tips on how to make the hue-selection process a whole lot easier. Check them out when you read more.
Don't be afraid to throw it all out the window: "Back in the day they used to say, 'If you're a warm only wear warm colors; if you're a cool, only wear cool colors,'" McCarthy says. But, she recommends throwing that whole notion out the door. While McCarthy notes that she does look at her clients' skin tones to choose their blush colors, she also looks at their personalities: "In the end, it makes people step outside the box to kind of really see what makes them feel good about themselves."
Think brightening, but natural: "For someone with more olive skin, peach tones look really good, and they tend to brighten the complexion, since yellow or olive skin can sometimes look a little sallow," McCarthy advises. If you're more fair-skinned, consider yourself lucky; you can get away with wearing just about any color. "And for darker complexions, I really love deeper plum tones and deeper pinks — and even a straight red blush would be gorgeous, as well."
And for something that works for everyone: For a universally flattering color, McCarthy recommends Glo Minerals' blush in Sweet ($26). "It's similar to Nars Orgasm," she explains. "It's a really nice metallic peach with a pink undertone, and it works on any skin tone."
But what about application tips? They're coming. Stay tuned for those and more, and you'll be blushing beautifully in no time flat.