How to Choose a Face Wash
Skin Care 101: Facial Cleanser
As POPSUGAR editors, we independently select and write about stuff we love and think you'll like too. If you buy a product we have recommended, we may receive affiliate commission, which in turn supports our work.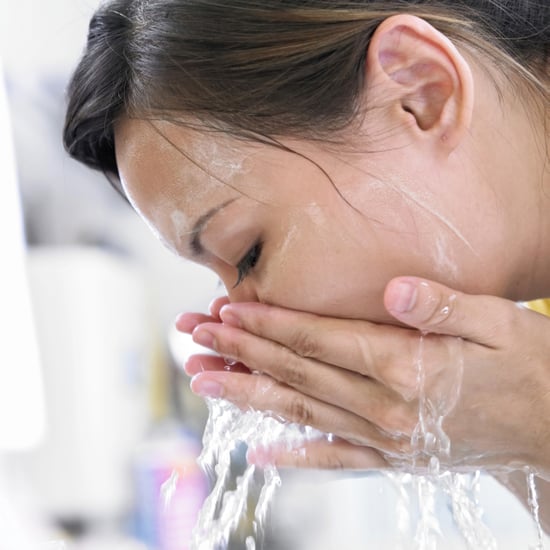 We all know that washing your face twice a day is a must for having great skin, but what you wash your face with is just as important. Find out everything you need to know about choosing the right facial cleanser, and see our shoppable favorites, when you read more.
Why You Need It: Cleansers are used to wash away dirt, debris, makeup, and oils that build up throughout the day and overnight. Cleansing your skin helps to wash away dirt and grime but also helps to unclog pores and keep your complexion heathy and glowing.
For Oily Skin: For oily complexions, the best types of cleansers are oil-free options that usually come in gel form. Be sure to look for acne-fighting ingredients like salicylic acid or benzoyl peroxide if you're concerned with breakouts.
For Combination Skin: This skin type can use pretty much any cleanser, but stick to one that focuses on whatever your major skin care concern is.
For Dry Skin: Cleansing dry skin can be tricky, since some cleansers can exacerbate dryness. For drier skin types, look for milk, cream, or oil cleansers that will help you wash away imperfections without stripping your skin of necessary oils.
Tips and Tricks:
You can use a facial cleansing brush like the Clarisonic ($159) for a massage and a deeper clean.
Aside from a facial cleansing brush, your hands are your best tool. So ditch the washcloth, which can be harsh on your skin.
Oil cleansers are a great nonfoaming option for all skin types and also help to remove stubborn waterproof makeup.