How to Choose False Eyelashes
From Flittery to Full: How to Choose the Perfect False Lashes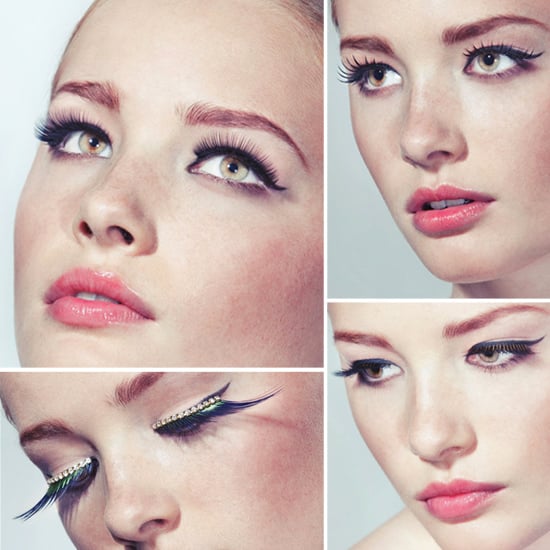 There's never been a better time than now to try out face- and eye-enhancing false eyelashes. But with so many types and lengths of lashes available, the selection process can be daunting. When it comes to purchasing false lashes, Ana Cruzalegui, CEO of UK-based We Are Faux, says the first thing to think about is the kind of makeup look you desire. "Do you want to look natural or add a bit more drama?" she asks. "Or perhaps you are trying to create a style inspired by a certain era." See three guidelines for choosing wisely when you read more.
Think thick: "The thicker the false lash is at the base, the more depth it will add to your eyes," Cruzalegui explains. Thicker false lashes also create a darker lash line, and look beautiful paired with a smoky eye. She recommends the brand's Nighthunter lashes ($20), pictured upper left. (Note the company's policies on shipping to the US.)
Amp it up: Longer and more separated lashes are perfect for lending volume and length. Pair this variety with a winged-out liner look for added flair. Cruzalegui's pick: the Unveiled style ($17), pictured upper right.
Avant-garde "lite": "If you want to be more daring with your falsies but would still like an everyday look, try cutting a more dramatic pair in half," she says. Then, simply place them on each of the outer ends of your lash lines for a reeled-in, avant-garde look. Suggestions: the daring blue, green, and diamante Rosebud lashes ($31), as seen in the lower left photo, or the metallic-gold accentuated Rubia lashes ($24), pictured lower right.