How to Choose a Warm or Cool Red Lipstick
2 Surefire Ways to Pick Your Perfect Red Lipstick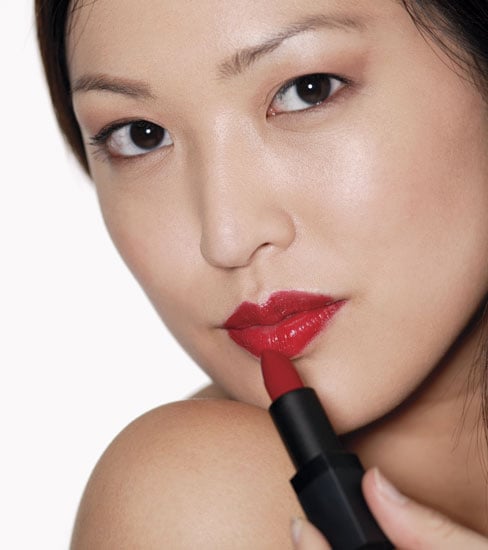 Valentine's Day is well-nigh, and that means you might have red lipstick on the mind. But does that mind of yours get blown by the sheer volume of crimson-hued shades, intensities, and tones available in stores? And then there's the uncertainty in deciding whether or not a warm or cool color is most flattering. It can all be very unnerving. When it comes down to it, however, "I think it's about preference," explains Mark celebrity makeup artist Mai Quynh, who offers up her top tips for doing red right below.
The undertones: "Most people can do both warm and cool," Quynh says, adding, "I recommend trying on both tones to see which complements your skin better."
The texture: Textures also play a huge part. "Wearing a bright sheer color will be less vibrant than an opaque lipstick," Quynh advises. Of course if you're still stumped, just get them on. "Trying reds on your lips is a great way of figuring out what looks good. It takes the guessing part away."