How to Choose Your Bridal Makeup
What Kind of Bride Are You?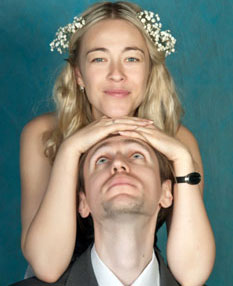 When it comes to bridal looks, people have a tendency to steer clear of anything that rocks the boat. But letting your unique style show through is good, too. Want to find out what kind of bridal hair and makeup would suit you best? Take my quiz and find out, and be sure to tell us all about your own bridal aesthetic if you've already walked down the aisle.
Need more advice? We have lots of helpful bridal beauty posts. And if you haven't yet, check out our Wedding Bell(a)s group in the Bella Community, where members can ask questions, get help, and see what other readers did to make their weddings unique.