How to Contour For Your Face Shape
Your Personalized Guide to Contouring For Your Face Shape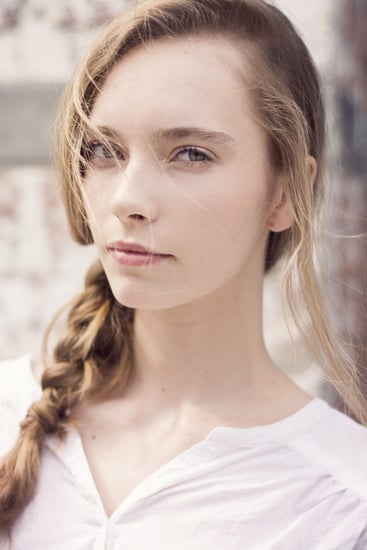 Contouring. Just the word strikes fear into many hearts, but this technique shouldn't be left only to the pros. A simple swipe of bronzer and highlighter in the right places can bring light to your best features (and detract from others). All face shapes are beautiful and unique in their own right, but artists try to give the illusion of a more oval face by creating shadows on the face. "The key to a perfect contour is proper blending and remembering that light accentuates the face, while shadowing recedes it," Floriane David of Make Up For Ever Academy says.
In order to contour at home, choose an eye shadow, foundation, or bronzer that is about one shade darker than your complexion, and grab an angled brush. Get your personalized guide to contouring based on your face shape when you read more.
Square: Women with square face shapes have a very prominent jaw, so in order to soften this area, create a shadow by applying a contouring shade along the jaw. Then blend upward. You also want to apply the darker hue at the temples.
Round: Rounder face shapes have a youthful appearance. Achieve more definition in your cheek area by brushing a contour color along the jawline from the ears to the corners of lips. Make sure to blend with soft brush strokes upward and inward.
Oblong: To detract from length, apply a darker shade of foundation around the chin and the hairline. Once your brush is devoid of color, use light, sweeping motions toward the middle of the face to diffuse the shading.
Heart: Use an angled makeup brush to apply your contouring color along the hairline from your temples down toward the ears. This will help minimize the look of a wider forehead.
Diamond: To soften strong cheekbones, apply your contour to the area right in front of the ears downward into the hollows of the cheeks.
Triangle: Similar to a square face shape, the triangle category also has a strong jaw. Therefore, apply your darker hue at the corners of the jaw and blend upward to avoid visible dark areas.
Source: Flickr user David Urbanke