How to Cover Pimples
5 Steps to Covering a Pimple, With Tips From Carmindy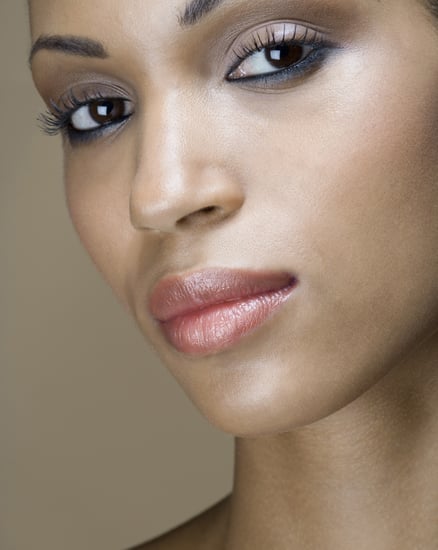 Breakouts: everybody gets them at some point or another. And while it may seem like the world is zeroing in on your spots, celebrity makeup artist Carmindy (who has recently partnered with Abreva) urges you to think otherwise. "First and foremost, you want to just take a deep breath and relax, and realize that nobody sees your pimples as much as you are," she says. "Pimples can be a real confidence killer, but they don't have to be." Five steps for concealing acne with confidence when you read more.
Treat: "First of all, you want to get yourself a salicylic acid [treatment] or even a salicylic-glycolic acid combination," Carmindy advises. What this does is help dry out the pimple and assist in clearing the complexion.
Prep: Apply moisturizer and primer as usual, but avoid putting them directly on your pimple(s) in order to keep your impending makeup from slipping off. Tip: dab a clean cotton swab over the pimple to ensure it's free of product.
Apply foundation: After sweeping foundation on all over, use a nonlatex sponge on the area where there's a pimple to stipple/push the makeup into the skin.
Conceal: "Then take a fine-tipped concealer brush and use a little concealer that has salicylic acid built in," she says. Lightly layer the medicated concealer right on top of the pimple, making sure the color completely matches your foundation. Remember: if you go too light, you're highlighting the area, if you go too dark you're creating a spot.
Powder: Finish with a light dusting of yellow-tinted powder. "This will set the product onto the blemish, and also, that yellow tint will counteract any redness." Adds Carmindy, "The key isn't spot-concealing or concealing the whole face with heavy foundation just because you have a breakout."