How to Create Aubrey Plaza's Emmys Hair
Get Aubrey Plaza's Old-Hollywood Emmys Hair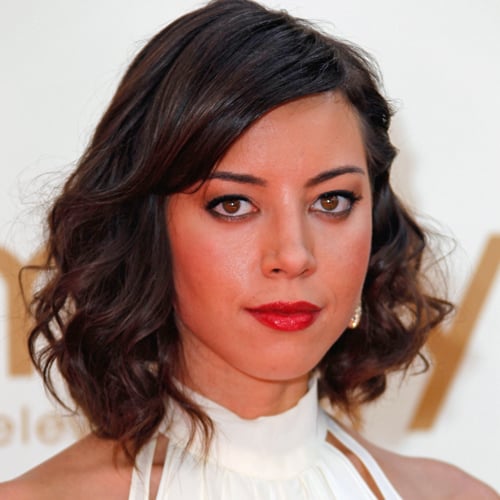 At the Emmys, actress Aubrey Plaza looked more like Ava Gardner than April, her slacker character on Parks & Recreation. Stylist David Gardner of SoloArtists gave her these vintage-looking waves, and we've got the scoop on you can get them, too. To see Gardner's directions for re-creating the look, just keep reading.

---
What you'll need:
Styling mousse
Hair dryer
Hair spray
One-inch barrel curling iron
Step 1: Mousse and dry
While your hair is still damp, apply styling mousse all over. Then, blow-dry your hair loosely with your fingers; blow out the top and front with a large round brush.
Step 2: Curl
Starting at the nape of your neck, curl your hair tightly using a one-inch iron. But rather than rolling it under, curl in a corkscrew fashion. Be sure to leave the very ends out and straight.
Step 3: Finishing touches
Once your hair is curled and cooled, run your fingers through and break it up.Then style the front over one eye and give it a good shot of shine-supplying hair spray. (Gardner used L'Oréal Elnett.)