How to Create a Two-Tone Lip
3 Ways to Get a Trendy Two-Tone Lip Look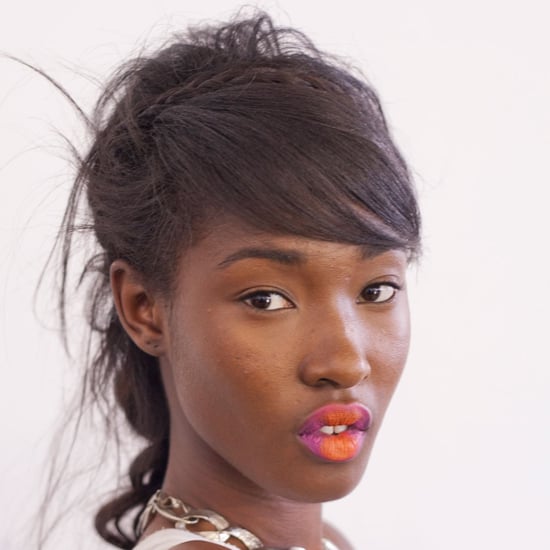 If recent runway shows are any indication, the two-tone lip trend is here to stay. Customized colors were seen at both Erdem and Holly Fulton (pictured) for Spring 2013, and even though a bright orange and pink combination may be beyond daring, there are slightly more quieter ways to pull off the trend for Fall. Find out how to get a combination lip color when you read more.
Outlined: Yes, dark liner has been a beauty faux pas since the '90s. But with the rise of the two-tone lip look, there is an opportunity to take chances. The key is to use two similar shades and let the colors "melt" together.
Ombré: The ombré trend may have started with hair, but now it's moving on to makeup. To get a diffused effect, apply your base color to the entire lip. Then take a secondary color and apply it to the middle of the bottom lip for a two-dimensional finish.
Split: The most daring of the two-tone looks is the split-lip look. Choose two different shades in the same color family, but put the lighter color on top and the darker hue on bottom. Try this trick with brick and burgundy shades this season, and watch your friends follow suit.