How to Deal When Your Stylist Changes Prices
7 Tips For Coping When Your Stylist Ups the Price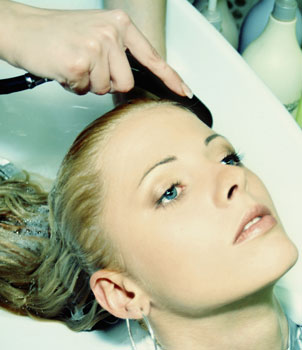 The good news? Your amazing stylist has just been promoted. The bad news? A price increase ensues. Recently, after getting a haircut, I was informed that the next time I came in, my stylist's prices would increase 20 percent. Mixed emotions followed, but once I accepted the fact that hikes in prices are normal for any business, I got a whole new outlook on the subject. For a few tips on how to cope when your stylist ups the cost of services, just keep reading.


It could be a good thing: Stylists usually don't just raise their prices without good reason. A promotion or advancements in their education are actually not just beneficial for them, but good for you, too.
You might save in the long run: If a stylist is doing a wonderful job on your hair, your cuts (or color jobs) will hold their shape longer, saving you both time and money.
Take advantage of those bang trims: Most stylists will offer complimentary bang trims or touch-ups in between appointments. You'll be amazed at how much a quick five to 10 minute brushup will instantly refresh a style.
Try the low-maintenance approach: At one time, I was going to the salon every four to six weeks for haircuts. (Crazy, I know.) As my frequent trips started to put a dent in my budget, I made a vow to do two things: stretch out my appointments to every 10 to 12 weeks, and go with a cut that doesn't require so much maintenance.
Be realistic: No matter how good the stylist's work, going into debt just to get your hair done doesn't make sense. Have your stylist recommend someone else in the salon who charges less for her services.
However, ask yourself this question: Although it may be tempting, do you really want to search for a new stylist? Inquire about specials, referral incentives, and see if they'll bundle services at a reduced cost.
But if you're ready to move on: Hit the ground running and follow these tips on finding a new stylist.