How to Detox Your Skin
How to Detox Your Pores, From Your Head Down to Your Toes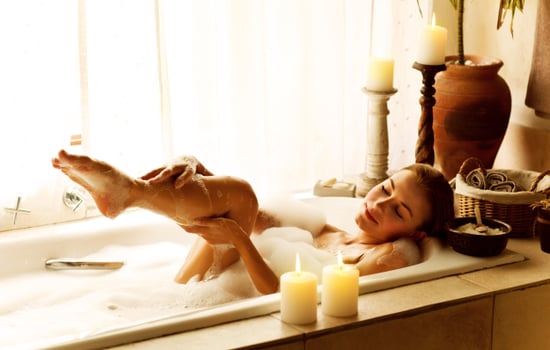 Once January rolls around, the word detox starts to enter many people's vocabulary. While there are plenty of ways to detox your diet, have you ever considered your pores? Your skin, after all, is a breathing organ that can absorb toxins through its many pores. Refresh your complexion (and body!) with these five easy ways to detox your skin.
1. Drink lots of water: You've heard it countless times, but making sure your body is well hydrated with water means that your system can flush away the toxins — even from your pores. See how medical esthetician Craig Shishido of San Francisco's Gentle Star Medspa explains the process, to better understand how water cleans out your pores.
2. Use a clay mask: Find a facial mask rich in clay ingredients, like the Chantecaille Detox Clay Mask ($78). As the wet clay begins to dry, it starts to draw out the impurities from your skin. This is a great option for acne-prone complexions, but is also a good treatment to try if your lifestyle or environment has been harsh on your skin lately.
3. Try dry brushing: A popular treatment in spas, dry brushing is a technique that involves a rubdown with a dry, natural bristled brush. A gentle pressure will smooth your skin and help to slough off dead skin cells, but a more powerful brushing can stimulate your body's circulation and lymphatic drainage, which helps to rid your body of toxins. Try the Natural Sisal Brush ($20) for an at-home experience.
4. Hit up the sauna: Like the old-time traditions of the public bath, spending time at the sauna helps to rid your pores of toxins through your sweat. Try an infrared sauna, which allows the heat to better penetrate your skin to help flush out the toxins deep in your skin. Fan of Bikram yoga? High temperatures and stimulating poses will also help to detoxify your system.
5. Pour apple cider vinegar in your tub: Ingesting apple cider vinegar has plenty of detoxifying benefits, and it's also great to soak in with a little Epsom salt. This blend helps to pull out the toxins from your skin, restore your skin's pH balance, and can even help with skin issues like eczema and psoriasis.