How to Do a Smoky Cat Eye
Try a Smoky Cat Eye For Fall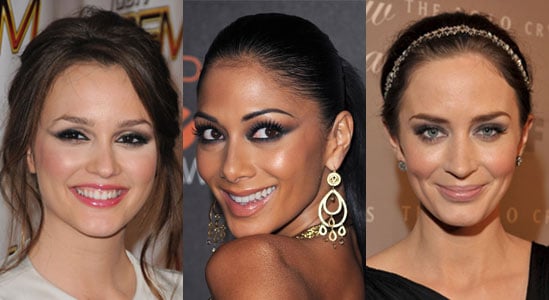 "What I am noticing for Fall is a major cat eye with the heavy eye shadow," says Hollywood makeup artist Debbie Zoller (who has worked with stars like Patricia Arquette on Little Nicky and Christina Hendricks on Mad Men). "Last season for Fall it was more about the Mad Men look with the heavy eyeliner, but not really the eye shadow. What I am finding now, is that it's more of the heavy eye shadow that's coming back," she adds. To find out Debbie's tips for getting the sultry, wearable look, just keep reading.


Prep: Start off with a base so that your shadow stays put. In lieu of using a makeup primer, Debbie recommends using something formulated specifically for the delicate eye area, like Smashbox's Photo Finish Lid Primer ($20).
The technique: The best part about this look is that you can make it more or less intense, depending on what you're going for. Begin by applying a highlight color in a cream or whitish shade on the lid and under the brow bone. Next, do a heavy crease with a medium tone, like bronze. Then, go over the medium color with a deep smoky hue, like a dark navy blue or grayish-black, pulling it out on the sides like a cat eye.
To finish: Take a little bit of blush and swipe it completely over the eye with a blush brush for an extra pop of color.