How to Do a Smoky Eye Without Getting Raccoon Eyes
Get the Smudged Eye Look — Without Raccoon Circles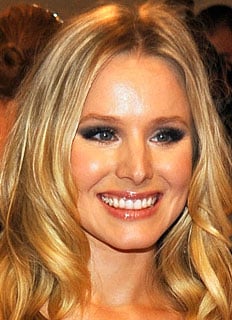 The big, smudgy, smoky eye has become a fixture for lovelies like Kristen Bell on the red carpet over the past few months, and it would be a great sexy eye look for a night out if it weren't for one thing — the fallout.
If you've had chronic trouble with eyeliner and shadow creeping down your face as the night wears on, you know how badly wrong a dramatic eye look can go. That's why I've assembled a few tips for a foolproof smudgy smoky eye that will stay in place no matter how late it is or how much dancing you're doing. To find out how to do it, just keep reading.
This one is necessary, but easy to forget: Use an eye shadow primer, like Too Faced Shadow Insurance ($17) all over your lids and wherever product is going to go.
Instead of a powder shadow, use a cream formula. It's stickier, and you'll get far less "dust" from it under and around your eyes.
Instead of a soft pencil or stick to line, use either waterproof liquid liner pen or a harder waterproof pencil, like Make Up For Ever Aqua Eyes ($14). To make a hard pencil liner more workable, hold the pigmented tip over a candle or lighter flame for a few seconds. The heat will soften it so you can move it around more, but when it cools it'll go back to being nice and budge-proof.
Mist a setting spray, like Urban Decay All Nighter ($29), on top of your makeup when you've created your look. Keep your eyes closed for about 30 seconds after you spray to let it dry. Your makeup should be doubly protected.
Use a tubular mascara, like Imju Fiberwig ($24). Because of the way it's made, the formula doesn't flake off at all, so you don't get bits under your eyes no matter how long you wear it.