How to Do Winged-Out Eyeliner
The Two-Step Eyeliner Trick to Steal From America Ferrera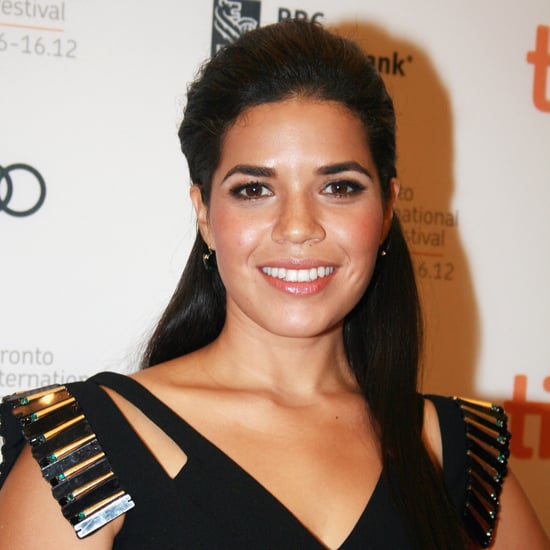 Getting the winged out liner look right can be a challenge, but with a few tricks up your sleeve, it's easier than you'd think. Just ask America Ferrera, who recently nailed the look at the Toronto Film Festival. "For America's End of Watch premiere in Toronto, I wanted to create a sultry, sophisticated look that was grown-up, yet fresh, so I focused on her eyes while keeping the lips and cheeks simple and sheer," said celebrity makeup artist Nick Barose (who has also worked with stars like Anne Hathaway and Kerry Washington). Learn to re-create this subtle smoky eye with a double liner trick when you keep reading.
In order to get a smudged eye look, Barose lined America's eye twice. First, he drew a thick line on the top lashes with wings using Votre Vu Le Joli Soft Eyeliner in Charbon ($23). Then, he lined the bottom lash lines from the outer corners to halfway in, smudging both lines to diffuse. Expert tip: Barose recommends starting cat eyeliner with the wings so that you can get the length and angle just right.
For the second pass of liner, Barose focused on dotting the liner between the lashes to intensify the eyes. Barose finished the eye look by curling lashes and using mascara on top and bottom. Try turning the wand vertically along the outer lashes to add volume and accentuate the cat-eye makeup.
"For America's eyes, it was important to be sultry without being made-up," Barose said. "While a more deliberate smoky eye can make eyes look rounder, this simple application lengthened and lifted her eyes."