How to Do Your Makeup For Photos
A Makeup Artist's Tricks For Looking Camera-Ready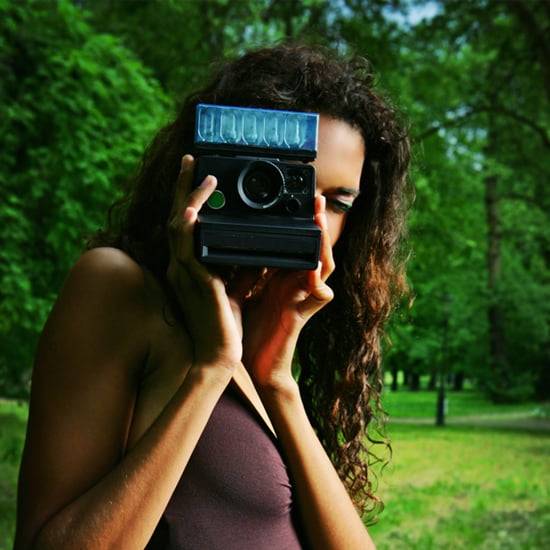 Celebrity makeup artist Julianne Kaye is the lady behind the great makeup on Fashion Star, but she's also a red carpet and editorial staple. With wedding season underway, Kaye gave us a few tips for looking your best in photographs and even wedding videos, too. Find out what looks great (and what to avoid) below.
Lash out
"If there's one thing I always do for people when they're about to be photographed, it's putting on individual lashes," Kaye informs us. "They give a really beautiful, natural-looking fullness. I also might consider adding a little bit of sparkle in the tear duct, or subtle sparkle on the lid to give eyes more depth."
Ditch the minerals
Mineral makeup may be great for everyday wear, but Kaye doesn't recommend them on camera. "Mineral makeups tend to reflect a lot more," she explains. "If you really want to, you can add shine with a little touch of shimmery shadow on cheekbones." What products does she recommend for picture perfect skin, then? "Make Up For Ever has a great foundation, and Armani's is perfect because it just looks luminous and translucent."
Get ready for your close-up
If you're going to be on video, Kaye suggests you keep things simple. "For TV, you can't be too creative or too reflective," she says. "You don't want too much shine, and you want to stay away from anything too glamorous, because it can end up looking over the top." And while shiny, glowy skin is great off-camera, it's not so hot when you're on film. "Being matte is a huge thing for television," Kaye reveals.
Up your hotness
On camera or off, what trends and colors is Kaye loving now? "We're actually seeing big departure from typical summery colors," she says. "I'm seeing so many gorgeous red lips, and metallic eyes as well. Summer is always about pops of color, so there are a lot of bright lips right now, too. I've been using this great pink, 5th Avenue Fuchsia by Maybelline."
Keep your eyes on the prize
"I'm a huge smoky eye fan," Kaye admits, "but charcoal and black can be very heavy. There's a color from MAC called Teddy, and you can complement it with a burgundy mascara, YSL Faux Cils #5, to create a really gorgeous, softer take on the eye." What other shades does she recommend? "Deep purples also work on almost everybody, especially if you have brown or hazel eyes. And navy is also great; it's deep, but not as harsh as black."