How to Exfoliate Your Scalp
Should You Exfoliate Your Scalp?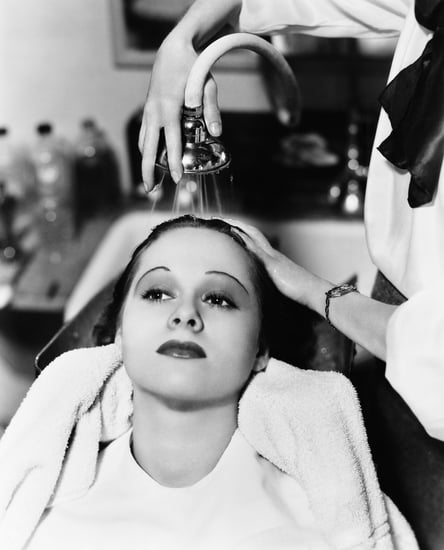 You scrub your body with salt scrubs, you exfoliate your face with chemical peels, but what about the skin on top of your head? Yes, your scalp is skin. And while you give it a scrub every time you wash, it could use a little extra love. Learn the benefits of a scalp rubdown when you keep reading.
Why you should do it: Exfoliating provides all the same benefits for your hair and scalp as it does for your face. It can help remove any product buildup at your roots from hair spray, gels, and pomades that can weigh hair down. The extra stimulation can help increase circulation, which can increase hair growth. And if you have dandruff, a quick scalp scrub can help eliminate flakes.
How you can do it: You can mix up a simple scalp scrub using brown sugar and olive oil. In order to make sure the product gets to your roots, part the scalp into four or more sections then apply at the parted areas. Massage gently in circular motions. Then shampoo and condition normally. You can also get a chemical exfoliation with a product such as Ouidad's Exfoliating Hair & Scalp Treatment ($36). Either way, a happier scalp is just a shampoo away.