How to Extend the Life of a Razor
Simple Ways to Extend the Life of Your Razor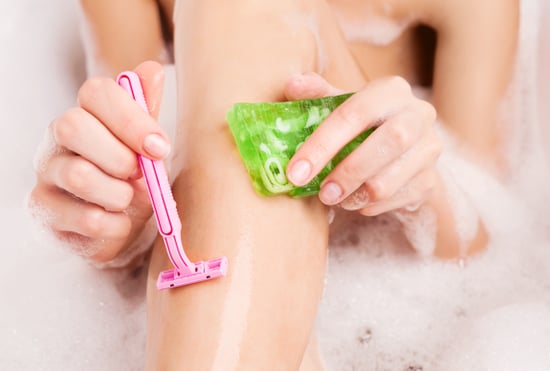 Considering the relatively high cost of replacing razor blades, you might as well try to prolong the life of them, right? Luckily, there are a few things you can do to keep them sharper longer, and, as a result, your wallet will love you. Plus, by following these few easy steps after each shave, you'll reduce the likelihood of some common disasters (the nicks, the cuts, the ingrowns). Keep reading for tips on how to "save the shave."
Make sure it's residue-free: A razor should be free of hair and shaving cream for optimal sharpness, so be sure to rinse it off thoroughly after each use.
Keep it dry: Water is a blade's worst enemy, as it causes corrosion. Dry the blade off by blasting it with a bit of heat from your blow dryer, or lightly dry the blade with a tissue or towel. But be careful to not cause unnecessary wear and tear. At the very least, store your razor outside the shower.
Vodka martini, straight up!: Well, maybe not during your morning shave. You can, however, dip your blade in alcohol, and it will assist in keeping the blade dry and disinfected. Rubbing alcohol is cheaper, but vodka will do if that's all you've got.
Oil up: Use baby oil instead of shaving cream in a pinch. The oil acts as a lubricant on the razor, preventing tiny chips in the blade. Plus, it smells pretty great too.