How to Fill in Your Eyebrows
3 Easy Steps to Filling in Sparse Brows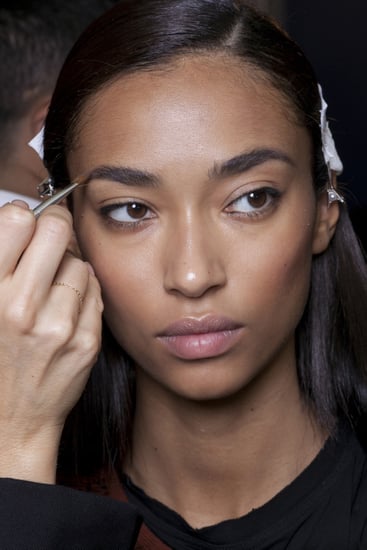 Overwaxing and overtweezing has happened to the best of us, but with the right techniques, filling in too-sparse brows is a snap. To get tips on how to quickly and easily plump up and shape eyebrows for natural-looking results, just keep reading.
Grab an eyebrow pen or eyeliner in a shade lighter than your natural hair. The trick to brows that look gamine and not garish is to use a light touch while filling them in. Starting on the bottom portion of your brows, apply the color in short, quick, flicking motions, following the natural curve of your brow bone as a guide. MAC Eye Brows ($15) is an easy-to-handle filler that will give your brows a boost of confidence.
Next, fill in the thin spots along the inner part of your brow, keeping your strokes short and slight. Avoid applying color to the upper part of your brow, however: it may make them seem overemphasized and fake.
Once you're satisfied with your new and improved brows, set them with a gel formula, like Laura Mercier Eye Brow Gel ($20). This will ensure that the pigment stays in place and that your brows look perfectly polished.