How to Fix Chipped Nail Polish
From Novice to Advanced: 3 Ways to Fix Chipped Nail Polish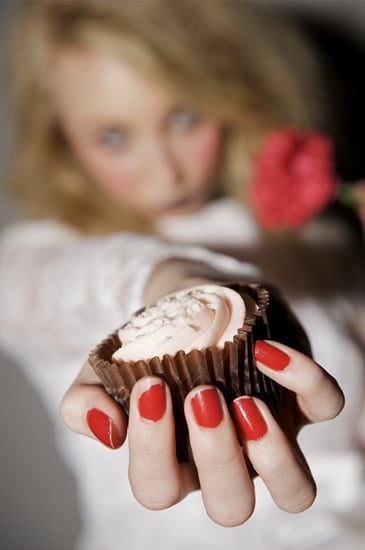 So you just got a shiny new manicure on your lunch break, but by the time you're headed out later that night, you look down and notice there's a blasted chip. While it's not the end of the world, luckily there are a few quick tricks for patching it right up. Find out a few ways you can say, "Goodbye, Mr. Chips," when you read more.
For the beginner (or time-deprived): Use a toothpick as your "brush" to dot on polish to the inside of the chip. Then simply allow it to dry.
For the intermediate: Apply polish remover to the pad of one of your fingertips (it's easiest to go with the hand opposite of the one with the chip). Then, using a circular motion, dab the remover-soaked fingertip on the chip to gently smooth it out. Once dry, fill any exposed nail areas with polish. Finish by sweeping on a fresh coat of lacquer over the entire nail to set. Tip: in lieu of using polish remover to diffuse jagged edges, you can always sand over the chip with a nail buffer.
For the advanced (or those with a few extra minutes): Paint a small portion of nail polish onto the chip (in the same polish color, of course). After it dries but is still a bit tacky to the touch, blot over your repair work with a cotton pad soaked in polish remover, being very careful not to wipe away any existing polish. Paint over the entire nail with a layer of polish and set it further with a topcoat.
Source: Flickr user Tim . Simpson