How to Flat-Iron Hair
Joey Maalouf on Getting the Sexiest, Shiniest Flat-Ironed Hair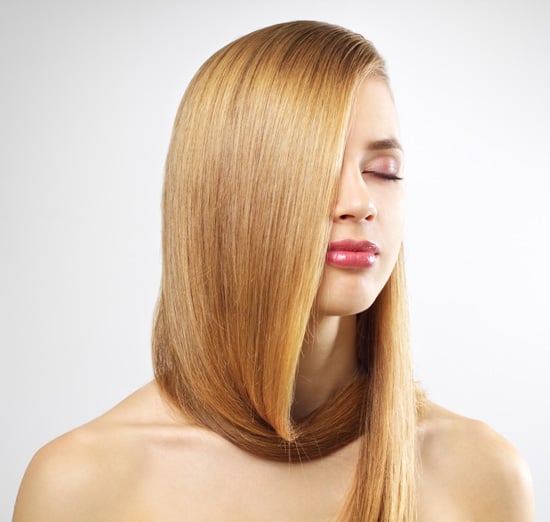 Straight, shiny strands are back — but the trick to wearing the trend is to look more sleek than slick. "The use of products is so important, especially when you're flat-ironing your hair," explains celebrity stylist and beauty adviser for Slim Fast's Studio Wow! campaign, Joey Maalouf. "You definitely don't want to overproduct your hair before you flat-iron it." See more of his advice for achieving silky hair when you read on.
Save time: While blow-drying the hair, aim the dryer's nozzle in the direction you'll be flat-ironing. "That flattens your root, which leaves you with less work when you get to the point when you have to iron it," says Joey.
Save your hair: Before you break out that flat iron, be sure to protect your cuticle with a heat protectant, such as Joey-recommended Sultra Heat Safe Protective Spray ($18).
And to finish: "I love straight hair to look really shiny because I feel like it looks more expensive," Joey notes. To achieve this mirror-like finish, try Rodin by Recine ($65) on the ends for added luster, sweeping any residue on flyaways to tame. "Other than that, you can hair-spray it," he adds. "But I like straight hair to have a lot of movement, especially at the roots so that they stay really flat. If you use the oil, it will look luxe all day."