How to Get Audrey Tautou's Retro Bob
Try Audrey Tautou's Retro-Meets-Modern Bob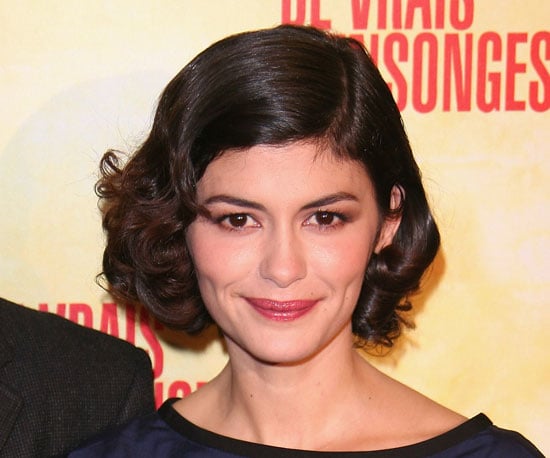 I have a confession: I have a hair crush on Audrey Tautou. It started with that famous stacked cut she wore while filming 2001's Amelie and has continued since. Whether she has longer hair or is sporting a wavy pixie, Audrey has the retro-chic look down pat. What makes this particular style (which she wore to the Paris premiere of De Vrais Mensonges) different is the way it starts off flat at the base and cascades down into a bevy of bouncy curls. So to find out how to style this retro-meets-modern bob, just keep reading.


Lightly towel-dry hair to remove excess moisture and then apply a curl-enhancing cream all over, such as Aveda Be Curly ($18).
Next, blow-dry the top of the hair from side to side using a round brush at the roots. This will help create lift and smoothness. For the middle and end sections, however, scrunch your hair with your fingers to encourage wave within the style.
Create a deep part to one side and start curling from mid-shaft to the ends. Tip: use a smaller-barreled curling iron for tighter, bouncier waves.
When finished curling, break up the waves a bit with your fingers, and use a fine-toothed comb to enhance the shape of the style and compact the curls. Note: if you have longer hair and want to fake a bob, simply pin up sections of your hair to your nape.
Finish off by tucking the hair behind the ear on the opposite of the heavy side of the part. Then, spritz on a shiny hairspray all over, like Kiehl's Shine-Enhancing Non-Aerosol Spray ($16).