How to Get Black Hair Like Lily Collins and Kristen Stewart
How Kristen Stewart and Lily Collins Both Became Snow White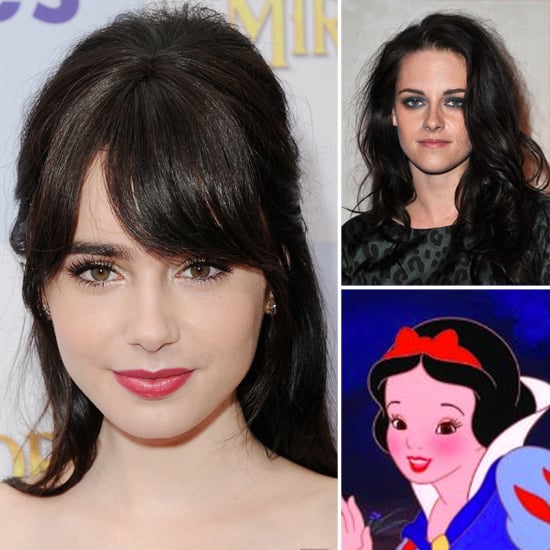 Two new adaptations of Snow White are hitting the big screen, and both of the lead actresses are sporting inky black tresses. (Mirror Mirror, with Lily Collins, is out this Friday; Kristen Stewart's Snow White and the Huntsman follows in May). Wella Professionals hair colorist Jennifer J. created the dark hue for both Lily Collins and Kristen Stewart. See how Jennifer modernized Snow White's hair look — twice — when you read more.
Lily Collins for Mirror Mirror: Lily is a true-born brunette, but she had to be taken darker for her fairy-tale role. "We had to make sure it looked really natural, but that it looked like Snow White," Jennifer said. "So we really tried to keep the undertones warm because then that really dark color is still flattering on your skin." After four layers of color, Jennifer was able to achieve a dark espresso brown that appears black on film. Adding depth to the color ensured that Lily's look was never ashy or faded.
Kristen Stewart for Snow White and the Huntsman: "When we did Kristen we were just going for black — super-shiny, super-dark black," Jennifer said. "[Snow White and the Huntsman] is really more of a dark film, so it lends to the character." Because Kristen Stewart has lighter hair, Jennifer sent the on-set stylist a care package to refresh the star's color every two weeks with a quick gloss. "When you have really dark hair and your root is growing out, it looks like your hair is floating or thinning," Jennifer said. "It's really important to keep up on it."