How to Get a Bronzed Glow
Get a Bronzed Goddess Glow in Less Than 5 Minutes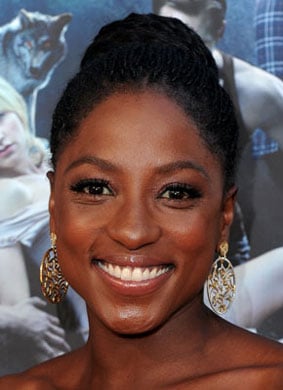 Have you been wanting to try a bronzed goddess glow but you're not sure where to start? Take some inspiration from True Blood's Rutina Wesley, who looked gorgeous wearing this bronzed makeup palette on the red carpet. The best parts about getting your goddess on are that you don't need a whole lot of products to do so, and you can easily customize the look to suit your undertones. Did I mention you can do this all in less than five minutes? Find out more when you keep reading.
The key to this look is to play up the eyes with a sparkling, highly pigmented shadow in a tone similar to your skin. Makeup artist Autumn Moultrie used MAC Pigment in Chocolate Brown ($19.50), a chocolate copper/bronze frost, on Rutina's lower lids. If that shade doesn't work for you, try Melon, a soft bright golden peach; Tan, a muted pinky-brown bronze; or Copper Sparkle, a frosty copper. For extra emphasis, line just the top lashes with kohl liner and add plenty of mascara.
Next, in lieu of a blush, try a subtle bronze highlighter on the cheeks, like MAC's Bronzing Powder ($22), which comes in five shades. Finish off with a neutral lipstick and a dab of metallic gloss, like Smashbox Lip Enhancing Gloss ($18) in 35mm, a suede brown, or Aura, a shimmery pink.