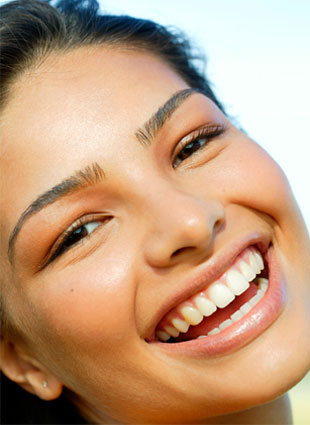 There's nothing like the warm, luminous glow of a tan. But then again, there's also nothing quite like the risk of getting melanoma in order to achieve such a look. Luckily, there are plenty of makeup products available so that you can get a faux tan in just a few minutes time. To find out four ways you can become a bronzed beauty without putting yourself in harm's way, just read more.
Amp up your foundation: Stacy Pearson-Gleason, Becca Cosmetics' national makeup artist, recommends the brand's light-reflecting Shimmering Skin Perfector in Topaz ($25), a golden bronze. "This is the product that you can use all over your face, and apply foundation over it; it will boost the color of your foundation and make it look bronzier and warmer," she explains. Also try: MAC's Bronzing Drops ($20).
Don't just stop there: "You never want to just bronze your skin and then say you're done," advises Pearson-Gleason. Instead, add dimension by applying a cream blush in a pink or peachy tone (like Tuberose cheek and lip crème ($29) [a coral-pink]) to the cheeks. Set with powder, and then apply a powder bronzer on top. For a universally flattering hue, try the brand's Duende bronzer ($40) or Mark's Bronze Pro in Bronze ($10).
For an easy alternative: "If you wanted to forego bronzer, you could always do a bronzy cheek cream, like Terracotta crème blush ($30) [a neutral apricot].
Lips: Tie it all together with a poppy-pink lip color, bringing some bronze back into the mix with a beige-bronze gloss on top.