How to Get Caramel Blond Hair
Baby Steps to Blond: How to Go Light Without the Fright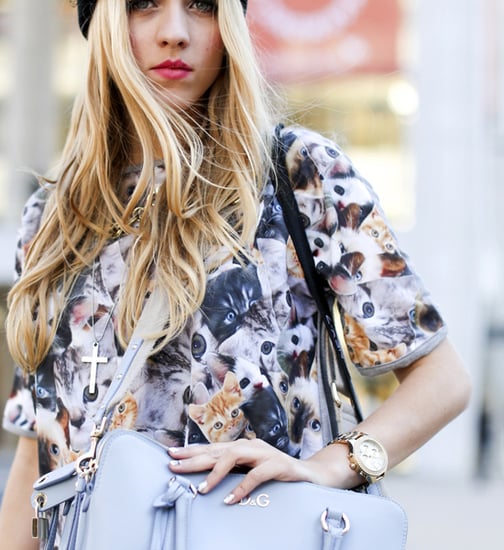 Summer is an optimal time to lighten your hair color, but first things first: Can anybody be a blonde? "I joke that there are always some blond pieces or some highlights that can be put in everybody," says celebrity colorist Kim Vo (who has worked with stars such as Katherine Heigl, Britney Spears, and Kate Hudson). But he readily admits that while blond doesn't necessarily work for all people, everyone can embrace their inner blonde when need be.
Luckily, we've come a long way from the brassy, unhealthy-looking blondes of yesteryear, allowing even the darkest of brunettes to achieve perfectly flaxen strands. Thinking about lightening up this season but feeling a little gun shy? See Vo's tips for baby-stepping your way to the right hue when you read more.
How to choose the ultimate blond: The best hair color coordinates with the person, so that's why Vo looks to the flecks within the eyes — the actual color of the eyes — and the skin tone when choosing what formulation he will use. "If you have a pink skin tone," he explains, "you have to go more on the cooler side of blond." But for someone with brown hair and golden flecks in the eyes, like Jessica Alba, you can add lighter, warmer highlights, he says.
Getting your feet wet: Of course, personality matters too. To test the sandy-haired waters, Vo suggests you follow his "blondette" concept so that you incorporate a bit of caramel-hued pieces into your hair. "It's medium chocolate with golden highlights — like the Hershey's bar," he says. Think Jennifer Lopez and Natalie Portman.
Setting the tone: Just remember that if you're a brunette going blonde, then toning is a must. "You just can't lift the color; you've got to always fill it somehow and redeposit color so you get that golden, gorgeous tone."