How to Get Chelsea Clinton's Wedding Makeup
Get Chelsea Clinton's Pretty Bridal Makeup Look!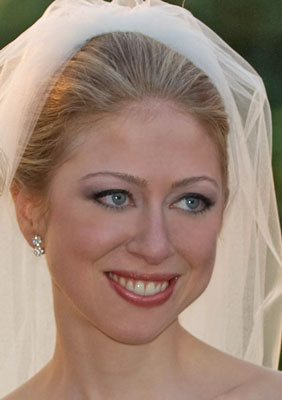 Congratulations, Clintons! Chelsea looked amazing at her wedding over the weekend, and she definitely didn't shy away from colorful, romantic makeup shades. We especially loved her dove gray eye makeup, which made her light blue eyes stand out beautifully, and her dusty mauve lipstick. Luckily, both shades are neutral and flatter most skin tones, so if you'd like to try a similar color palette, just check out the widget below for similar shade options.