How to Get Dewy Makeup
3 Quick Ways to Repurpose Your Makeup For Spring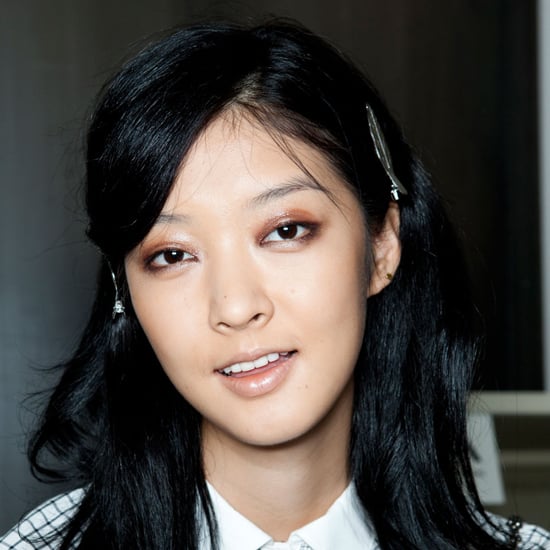 One easy switch to make for Spring is trading your matte makeup products for traditionally higher-on-shine alternatives. But before you head to the store to stock up on all-new cosmetics, you can get a dewy complexion using the products you already own. Find out how to gloss up your seasonal palette when you read more.
1. For Eyes: If you're looking to wear something other than shimmery eye makeup this season, add a bit of texture with a glossy product. Celebrity makeup artist Fiona Stiles, who has worked with stars like Halle Berry, Jessica Alba, and Jessica Chastain, recommends using a touch of balm or moisturizer on the upper lids as an alternative to a matte finish. Focus the product above the crease for a subtle shine so that it doesn't migrate downward. You can also add a little water to your powder shadow for a more vibrant color and wet appearance.
2. For Lips: Did you know you can make any lip liner into a lipstick? Just apply a dime-size amount of your favorite liner to your hand, use a lip brush to mix in Rosebud Salve ($6) for a cream consistency, and apply to lips for a sheer finish. If something bolder is desired, try drawing the liner directly on the entire lip and top off with balm.
3. For Face: Cream blush is the natural swap for the warmer months, but Stiles explains that cream is actually a bad choice for women with oily skin, no matter the season, because it makes covering blemishes more difficult and is more apt to disappear by the end of the day. Instead, forgo blush and use a radiance-enhancing highlighter like MAC Prep + Prime ($24) on the cheekbone. Just keep the application light-handed, or else you're all about going for a disco-ball effect.