How to Get Flawless-Looking Skin
Your Go-To Guide For Getting a Flawless Complexion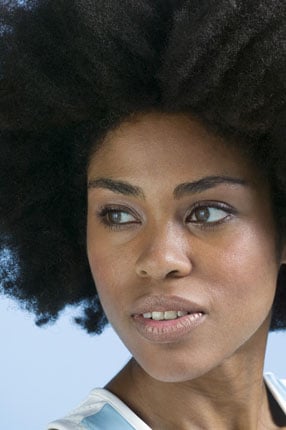 The best way to get shiny hair that's not greasy is to first start by creating a healthy base, and the same principle rings true for skin. And while it may be tempting to pile on makeup to create the illusion of a better complexion, stop right there. To see how you can enhance your natural glow with tips from Lavette Slater, a licensed makeup artist and key hairstylist for The View, just read more.
The basics: "Using makeup with SPF is always a must," says Slater. For warm months, she recommends using a tinted moisturizer that's formulated with SPF. Moisturize your skin regularly and remove your makeup properly, too.
Get pampered: If it's possible and within your budget, consider getting a facial every four weeks, addressing any concerns with your esthetician.
Avoid: "If you are prone to breakouts when you eat certain foods and carbonated sodas, stay away from them," Slater explains. The same philosophy applies to skin care: if it's not getting the job done, move on to something else.
A little goes a long way: "Sometimes just a bit of concealer and pressed powder can work wonders," Slater advises. Creamy liquid makeup is great when you use just a bit. Pair with a dusting of loose or pressed powder to set.