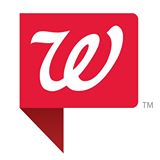 Dewy skin will never go out of style. We partnered with Walgreens to highlight beauty tips that will enhance your complexion for the season. Get everything you need to create a natural glow at Walgreens.com!
Stepping out of the house with shimmery skin isn't that hard of a task to pull off; in fact, if you have the right products — and advice — at your disposal, it's actually a breeze. We have everything you need — from premakeup primers to seasonally appropriate blush — to simplify your beauty routine and achieve that effortlessly beautiful sun-kissed glow. 
Drink plenty of water
Staying properly hydrated is one of the easiest ways to flush the body of toxins, which will clear up skin and make it Summer ready. You should think about drinking water as the first step in your beauty routine. 
Exfoliate
A gentle scrub done on the face and body a few times a week will eliminate dead skin cells and dullness, leaving your face healthy and ready to glow.
Apply in-shower moisturizer
Nivea In-Shower Body Lotion is a great product for women on the go. Rather than having to dry off and apply lotion to the body, this item does double-duty, moisturizing and setting all while the water is still running. You'll leave faster than ever.
Use a highlighter on your face
Once you've applied your usual serums and sunscreen, it's time to add a touch of makeup. You never want to wear too much foundation or product on your face when it's hot, which is why highlighter wands or creams are perfect. Dab an iridescent highlighting cream or stick onto the nose, apples of your cheek, and Cupid's bow.
Apply a pink blush
Sweep a pink blush like Physicians Formula Powder Palette Multi-Colored Blush across your cheeks for a custom finish that will leave your face sparkling. While most people think bronzer is better, you're probably already a bit tan from the Summer sun. Go with pink.
Your eyelids need shimmer
To effectively pull together this dewy look, apply a shimmery cream shadow to your lids and to the inner corner of your eyes. If you're using a powder, lightly dampen your makeup brush's bristles with water, then softly pat the color onto the lid.

Get beauty expert Arlyne's best head-to-toe beauty tips from Walgreens Beauty in the video below!
Shop all of Walgreens's Bold New Beauty ShopStyle page.