How To Get Hilary Swank's SAG Awards Hairstyle
How to Get Hilary Swank's Gorgeous SAG Award Hairstyle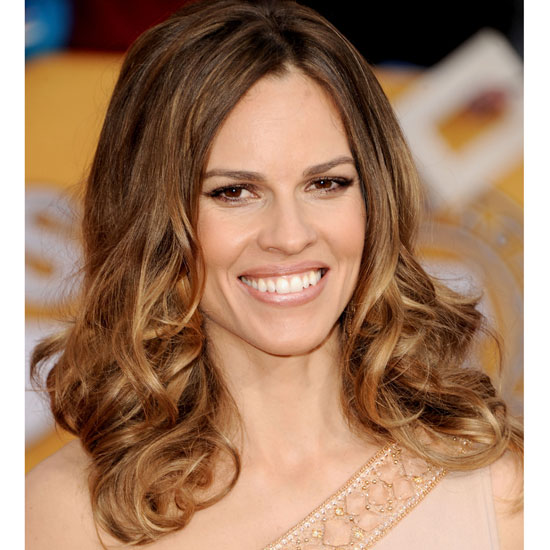 For Hilary Swank's SAG Awards look, stylist Robert Vetica was inspired by the voluminous curls of iconic 1960s Bond girl Ursula Andress. It's the kind of undeniably sexy hair that never goes out of style, so for the full tutorial, just keep reading.
Vetica started by applying Moroccanoil Treatment to Hilary's hair, then blow-drying it. Once it was dry, he curled one-inch by one-inch sections of of hair starting at the nape of the neck, and then pinned each curl to her head.
He continued section by section until he reached the crown, then finished the sides and top of Hilary's head.
He sprayed the set down with Moroccanoil Luminous Hairspray and let it sit for 20 minutes, then brushed it and applied a small amount of Moroccanoil Hydrating Styling Cream for added body.
Then, he backcombed her hair at the roots and sprayed it again.
To finish up, he brushed out most of the backcombing except at the crown and ran his fingers through her hair to loosen it up. He backcombed a bit more at the crown, gave it another quick spray, and lightly brushed over the top to smooth and finish.