How to Get Joan Holloway Hair
Get Joan Holloway Hair Now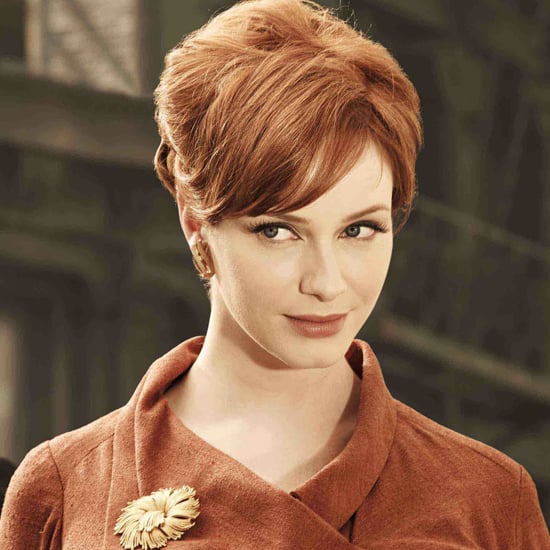 Always wanted Joan Holloway's sexy bouffant? Here's your chance, then: Mad Men hair department head stylist Terrie V. Owen has provided step-by-step instructions for re-creating Joan's signature look at home. Ready to get retro? Then check out Owen's instructions below.
Step 1: Curl
"I like to set the hair with White Sands Liquid Texture Thermal Styling," Owen says. "Then curl your entire head with a one-inch curling iron." Clip each curl up and let the hair cool off before you style.
Step 2: Brush
Once hair has cooled off, brush out with a natural bristle brush. Owen recommends a Mason Pearson.
Step 3: Section
"Section your hair into two sections from ear to ear, so you have a front section and a back section," Owen instructs. "Then make a third section: a ponytail piece in the mid-crown section of the head. Secure it with an elastic." The ponytail will give your bouffant its volume and height. Just clip it out of the way for the time being.
Step 4: Tease
Starting at the nape of your neck, tease your hair with a comb, and then pin the section all the way up to the ponytail with bobby pins. Then move to the front sections: starting on one side, tease the section of hair and smooth with your brush, then pin each side up just as you did in the back until all hair is pinned up all around the head. If you have bangs, you can spray and smooth them off to a side.
Step 5: Finish
"Then release your ponytail, tease it with your comb, smooth with your brush, and spray with a good holding spray," Owen says. "For a modern take on the style, eliminate the teasing and just finger through the hair. Instead of hair spray try a grooming cream on your fingertips for added texture."