How to Get Katniss's Braid From The Hunger Games
Learn How to Create Katniss's Iconic Hunger Games Braid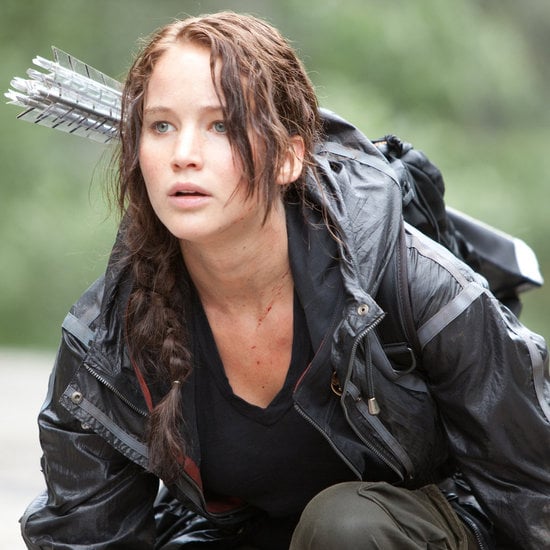 The Hunger Games won't be in theaters until March, but thanks to the movie's lead stylist, Linda Flowers, you can get Katniss Everdeen's signature undone braid right now. "The key to pulling off this style is being creative," Flowers says. "Her character is fierce yet feminine, so her hair is meant to have texture and look effortless." Ready to get just as inventive as our District 12 heroine? Keep reading for the complete step-by-step.
Step one: prep
Start by setting hair with The TopStyler, a curling and waving system that Flowers invented herself, using a soft-spin technique to form texture and dimension. Do this by twisting the hair a few times, wrapping it backward with one finger, and clamping it in place using the ceramic shell clips (much the same as you would hot rollers). Let your hair set for 10 minutes and release when cool.
Step two: braid
Create a side-swept French braid by starting on the left side of your head and plaiting around until it drapes over your right shoulder. For a natural, unfinished look, leave a few wispy pieces out of the braid to frame your face.