How to Get Kristen Stewart's Hair From the Runaways Premiere 2010-03-12 13:00:20
Get Kristen Stewart's Runaways Premiere Hairstyle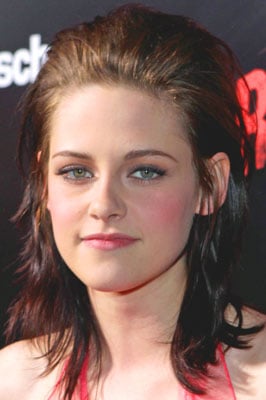 For the premiere of The Runaways, Frederic Fekkai stylist Adir Abergel gave Kristen Stewart a punky pompadour. It's an unusual hairstyle that was perfect for the opening of a movie about rock 'n' roll.
If you're interested in going rocker chic, too, we got the breakdown from Abergel. So to find out how to get the look, just keep reading.
Abergel started by spraying Kristen's wet hair with hair spray, focusing on her roots. He then blow-dried her hair using his hands for a tousled effect.
Then, he took a one-inch curling iron and barreled curled two-inch sections from the top of her hair, pinning it in place starting at the hairline all the way to the crown.
He lightly waved the hair that was not in pin curls, and left it down.
To finish the look, he took the pin curls out and backcombed her roots for the pompadour effect. To keep the backcombing in place, he sprayed Fekkai Coiff Sheer Hold Hairspray ($10) at her roots, and used a paddle brush to smooth the top of her hair into place.
He completed Kristen's look by applying Fekkai Coiff Nonchalant Piecing & Forming Wax ($23) to the ends of her hair to create some separation, and sprayed on more hairspray to lock in the style.