How to Get Lea Michele's Wavy Hairstyle
Try Lea Michele's Old-Hollywood-Meets-New Waves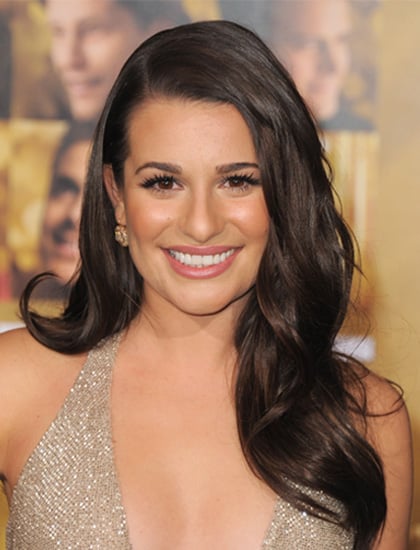 Lea Michele should be the poster girl for gorgeous, flowing hair because when it comes to silky strands, the actress never skips a beat. "It was all about modern glamour for Lea's look at the New Year's Eve premiere," explained Dove celebrity stylist Mark Townsend, who created the actress's look last night. "Her Valentino dress reminded me of old Hollywood, so we wanted to play off that with a young, modern version." For a step-by-step breakdown on how Townsend achieved Lea's captivating coiffure, just keep reading.
Townsend started by applying a large dollop of Dove's Body and Lift Mousse to Lea's damp hair. He then blew her hair dry using a large round brush, creating a deep part off to the side.
Next, he took three-inch sections of hair, spraying each with hair spray. Each section was then curled with a two-inch barrel curling iron, and ends were left just a bit straight.
To enhance shine and texture, Townsend applied a quarter-size amount of the brand's Nourishing Oil Care Leave-In Smoothing Cream in his hands. After rubbing them together, he raked his fingers through her hair to make it piecey.
And to finish, he sprayed some hair spray on a small flat brush and swept Lea's fringe to the side, away from her face.