How to Get Miranda Kerr's Makeup Look 2011-04-26 15:38:59
Get Miranda Kerr's Sexy Warm-Meets-Cool Makeup Look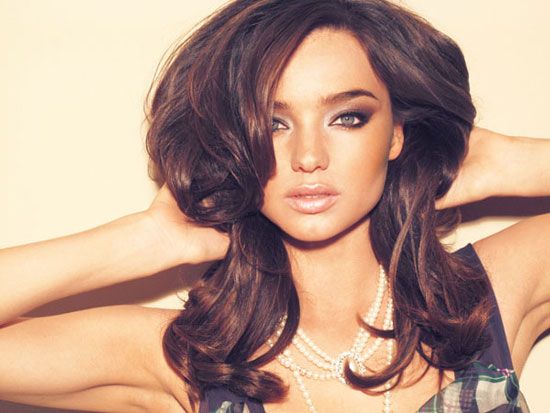 Miranda Kerr's warm-meets-cool makeup look, which she wore on a recent shoot for Korean Elle, is a perfect example of how to do a modern, seasonally appropriate palette right. And it's all thanks to celebrity makeup artist Troy Jensen, who mixed rich brown shades with shimmery cool shadows to achieve a visually interesting palette. Find out how he did it when you read more.
Jensen started by sweeping a bronzed brown color on Miranda's lids, lining the inside and upper outer corners of her eyes with Dior's Eyeliner Pencil in Black ($28). Then, using a damp brush, he added a wash of pale blue eye shadow, the brand's Iridescent Eyeshadow in Ready-to-Glow ($58), directly over the brown.
Sun-kissed cheeks, achieved with DiorBlush in SunKissed Cinnamon ($40), and a shimmery pale lip color (Lip Liner Pencil in Sparkling Beige ($28) with Dior Addict Lipstick in Urban ($28), a sheer pale pink) brought it all together.