How to Get More Out of Your Perfume
Three Easy Ways to Get More Out of Your Perfume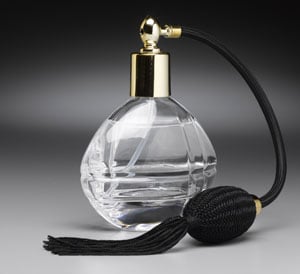 There are several things you can do to make your perfumes last longer on both the skin and in the bottle, but there also several things you can do to get more out of them. Perhaps you're overwhelmed with a large collection of scents you know you'll never finish, or you're looking for a few ideas on how to bring new life to your tried-and-true perfume. Whatever the case may be, check out these clever tips for getting more out of your scents below:


Sir Mix-a-Lot: Mix your favorite scent with a moisturizer and apply. Bonus: the moisturizer will help the scent stay with you longer.
Adios, odors: Make your own air freshener by diluting a few drops of perfume in water. Mix up in a water bottle and spritz away.
Scented sheets: To make your clothes smell nice, simply spray an unscented dryer sheet and toss into your dryer.