How to Get Natalie Portman's SAG Awards Makeup Look 2011-01-30 19:37:16
How to Get Natalie Portman's SAG Awards Makeup Look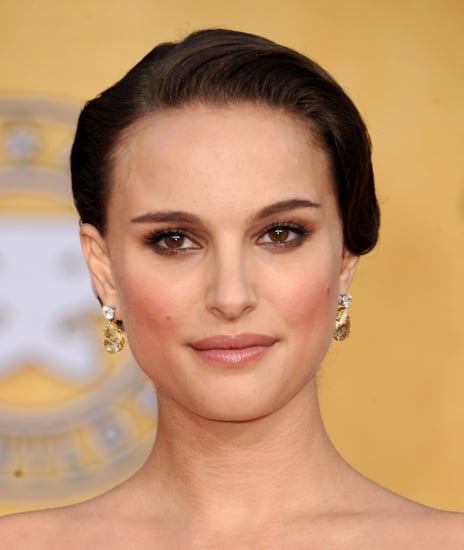 Hot mama-to-be Natalie Portman is on a winning streak this year — and looking this polished is icing on the cake. To find out how to re-create her look, keep reading.
Skin: Makeup artist Eileen Kastner-Delago applied Dior Capture Totale High Definition Serum Foundation on Natalie to create a smooth, lustrous palette, then set the look with DiorSkin Wear-Extending Invisible Retouch Powder. She illuminated Natalie's flawless face with Dior Skinflash in Sunbeam #003.
Eyes: For Natalie's Old Hollywood-inspired eyes, Kastner-Delago layered her lids and lower rims with Dior 5-Colour Eyeshadow in Stylish Move #970 and Sunset Cafe #440, then followed up with coats of Diorshow Mascara in black.
Lips: To accentuate Natalie's lips, Kastner-Delago applied Dior Addict High Shine Lipstick in Pink Protegee #664 and Dior Ultra-Gloss Reflect in Satin Peach #236.