How to Get a Natural Makeup Look
How to Achieve a Bare-Faced Look Fast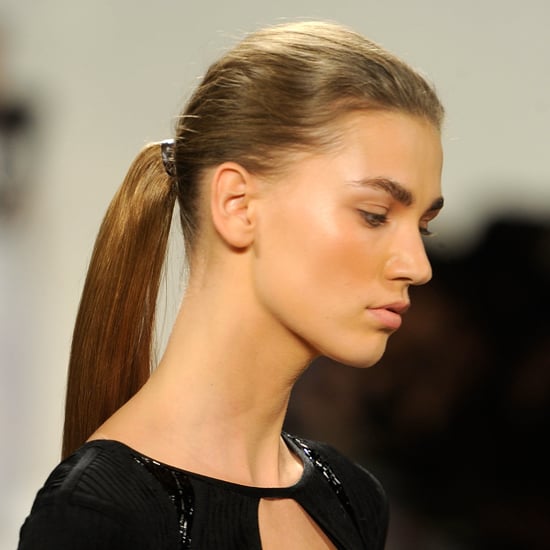 The 2012 runways were awash with natural beauties, but most of the models got a little bit of help with makeup. If you want to achieve this minimalist look, follow these easy steps from makeup artists Kristi Matamoros and Jodie Boland:
Cover, don't cake: Use your fingers to apply a tinted moisturizer as a base. Start at the nose and spread outward, then switch to your thumbs to get more coverage in areas like your cheeks. Work with your hands instead of a brush to help the foundation melt into your skin. If you need to hide blemishes and dark spots, add a layer of medium foundation or concealer in discolored areas.
Top it all off with pressed powder. But instead of sweeping over your entire face, avoid these areas: the bridge of your nose, the apples of your cheeks, the cupid's bow, and the area directly under your lip. This will help you get a natural shine in the center line of your face. Also, as the weather gets warmer, remember to carry plenty of blotting paper to dissipate sweat and shine.
Contouring: To bring definition to an otherwise boring look, use a bronzer in the hollow of your cheeks (try making a fish face if you can't find the area). Then spread illuminator in a C shape around the eyes from your brow bone to temples. Finally, add a flush of color on the apple of your cheeks. Add tinted lip balm, a coat of mascara, and brow gel to get a natural face ready for day-to-day wear.