How to Get a Polka Dot Manicure
Learn This Cool Polka Dot Gradation Manicure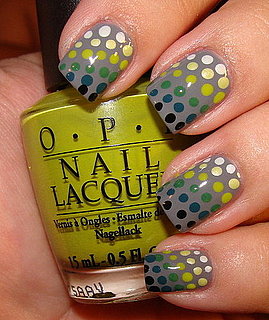 Check out this excerpt of a post from OnSugar blogger Beautopia, who created this cool polka dot gradation manicure a few weeks back:
I used an awesome Essence polish from the Surfer Girl collection as the base. It was sent to me in a swap from the lovely Michelle from The Lacquer Files (one of a ton of amazing polishes she sent that I'll be sharing with you over the next couple weeks). Over it, I did dots in varying colors:
From bottom to top:
To find out how to do the polka dot effects, just check out the rest of Beautopia's post here. Got a styling story to share, too? Then why not start your own OnSugar blog?